How To Know, It's Time That You Need A Physiotherapist?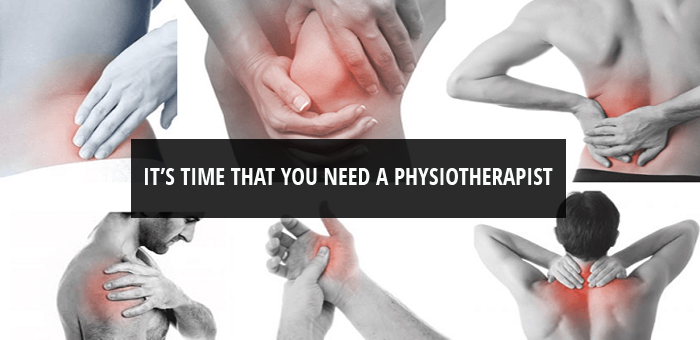 In today's times, when a rushed lifestyle is the norm, and almost no one seems to find the time to exercise and tend to the needs of the body, it doesn't take much time for the body to start withering.
And the first components to feel the blow are often muscles. However, most of us tend to ignore or at best, suppress any physical pain caused due to tension, physical strain or injury and move forward.
While this may work for some in the short run, this is something that definitely comes to bite us later in life, Hence, it is always a good idea to listen to what the body need and tend to the same.
For all we know, most of these troubles can be done away with a few days or weeks of Physiotherapy! But when exactly is it that we need a Physiotherapist to take a closer look?
Let's find out!
Difficulty in Balancing
If, for any reason, you've faced any hardship in balancing your body, or simply walk in a co-ordinated way chances are that you're facing some underlying issues.
While being a little careful can certainly help fight this symptom, the reason behind the same can only be decoded and done away with through the help of a certified Physiotherapist.
Persistent Pain
Whether it is something as commonly occurring as the neck pain or an old sprain that still ached terribly, more often than not, it is due to the weakened core muscles.
Instead of popping in a pain-killer every now and then, and simply living with the pain, it will do you a whole lot of good to see a certified Physiotherapist, and enjoy a hassle-free life!
Mobility Related Troubles
Quite often it so happens that one major injury has a terrible, and sometimes even a lasting impact on the entire body. In such cases, sometimes a person is rendered immobile, or can only move with extreme pain in the affected area.
If you happen to be one of such people or know someone who is, it might help to see a Physiotherapist at the earliest! Not only will this help in curing the injury for good, but will also help you enjoy seamless mobility!
Sleep Issues
If for any reason, a specific part of your body is so painful that it doesn't let you enjoy a sound sleep at night, you should consider it as a classic sign of an underlying issue that needs to be treated with utmost urgency.
With the help of physiotherapy, not only will you be able to understand the cause of such pain, but will also be able to work on it! And eventually, you will start getting that much-desired undisturbed sleep!
Now that you know the most imperative and obvious triggers of muscular issues, make sure that you or your loved ones do not suffer from them!
After all in today's date and time, all it takes is a quick phone call to receive the best of assistance from a well-trained, experienced and certified physiotherapist!