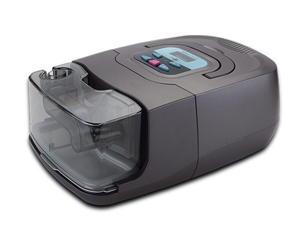 Resmart BMC – Bpap
RESmart BPAP Series provide non-invasive ventilation for patients with respiratory insufficiency in the hospital or at home. The breath by breath pressure relief of Reslex offers most natural respiratory therapy. It can also offer the ultimate in sleep therapy comfort, with auto adjusting pressure delivery.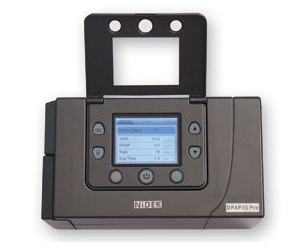 Nidek Bpap machine – DPAP Bi-level
DPAP provides effective bi-level positive airway pressure treatment for a variety of respiratory conditions including Obstructive Sleep Apnea (OSA).
A Bi-level device is ideal for the treatment of tubercular and non-tubercular lung diseases. There are significant numbers of Chronic Obstructive Pulmonary Disease (COPD) cases that require basic ventilation support. In such cases, Bi-level support without the complications of invasive ventilation proves to be very effective. Bi-level can also be effective in case of Acute Respiratory Distress Syndrome (ARDS) and asthma.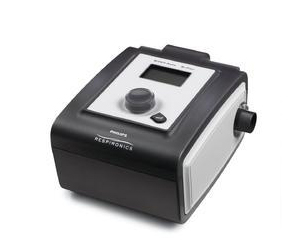 Philips respironics Auto Bipap
Bi-PAP Auto is a model belongs to Remstar M-Series of Philips Respironics. Bi-PAP Auto features a proactive, multi-level algorithm that analyzes several parameters to monitor and respond to a patient's breathing. It offers most natural sleep therapy to the patients suffering with breathing disorders.
Features:
Adjustable Bi-level pressure delivery system.
Compact & light weight.
Simplest model & easy to use.
Bi-Flex technology for smooth and natural pressure level transition.
Digital Auto-Track system.