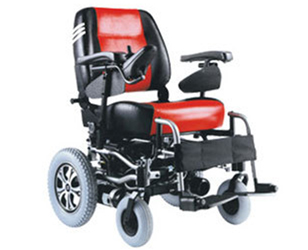 Electronic Wheelchair
An Electronic wheel chair is propelled by means of electric motor rather than manual power. These are quite useful for those who are unable to propel manual wheelchair or who may need to use a wheelchair for distances which would be quite tiring in case of manual wheelchairs .These may also be used not just by people with mobility impairments, but also by people with cardiovascular and fatigue based conditions.
Royal Healthcare Solutions is a leading supplier of electronic wheel chair in Jaipur. We provide many kinds of electronic wheelchairs with most affordable price in Jaipur.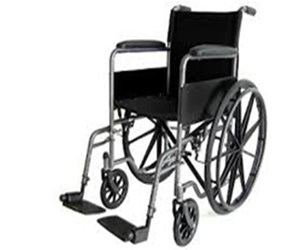 Foldable Basic Wheelchair
Wheelchairs are used by the persons for whom walking is difficult due to illness, injury or disability. They are used to transfer patient from one short distance to another.
The foldable chrome plated wheel chair is the most economical wheel chair offered by Royal Healthcare Solutions. It is quite durable and provides maximum comfort and security.
Royal Healthcare Solutions is a leading supplier of foldable basic wheelchair in Jaipur.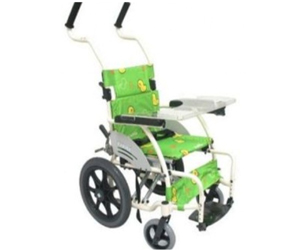 Paediatric Wheelchair
When it comes to wheelchairs, young children have a different set of needs than adults. Aesthetically, devices designed for kids are often sleek and colourful, and functionally, they are typically lightweight and adjustable.
The idea that some children need to use wheelchairs in order to move around is a sad one. However, the fact remains that children who can't walk; this can be because of illness, birth defects, or injuries. For these kids, paediatric wheelchairs can give them the ability to interact with other children their age – because they are able to move around. Pediatric wheelchairs are built on the same principles as adult wheelchairs, but have modifications, such as smaller sizes, more support for backs and heads, and straps that keep kids from slipping from their chair. There are various types of wheelchairs that are able to be used by children, some for those who can only move slightly, and even manual types that can be wheeled by the child themselves. No matter what type of disability a child has, there is sure to be a chair that can aid their mobility.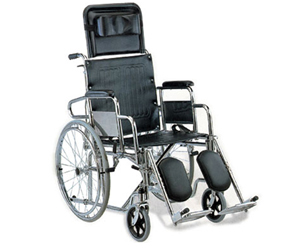 Reclining Wheelchair
Reclining wheelchairs have handbrake-like controls attached to the push handles or posts supporting the backrest which, when pressed by the caregiver, allow the backrest to recline from is normal upright position (at 90 degrees) to varying angles up to 180 degrees. Recline systems provide a change in orientation by opening the seat-to-back angle and, in combination with elevating legrests, open the knee angle as well. Recline systems may include a reduced sheer back that moves down as the seat-to-back angle opens. Sometimes the armrests slide back as the seat-to-back angle opens to help prevent the arms from slipping.
Royal Healthcare Solutions is a leading supplier of reclining wheelchair in Jaipur.